Lamps
slender gradius
Lamp repurposed from salvaged mid-century vanity mirror light fixtures. Controllable using either an IR remote or Art-Net lighting protocol over a local wifi network. Can be integrated into any wireless DMX lighting system by configuring through an ESP8266 access point.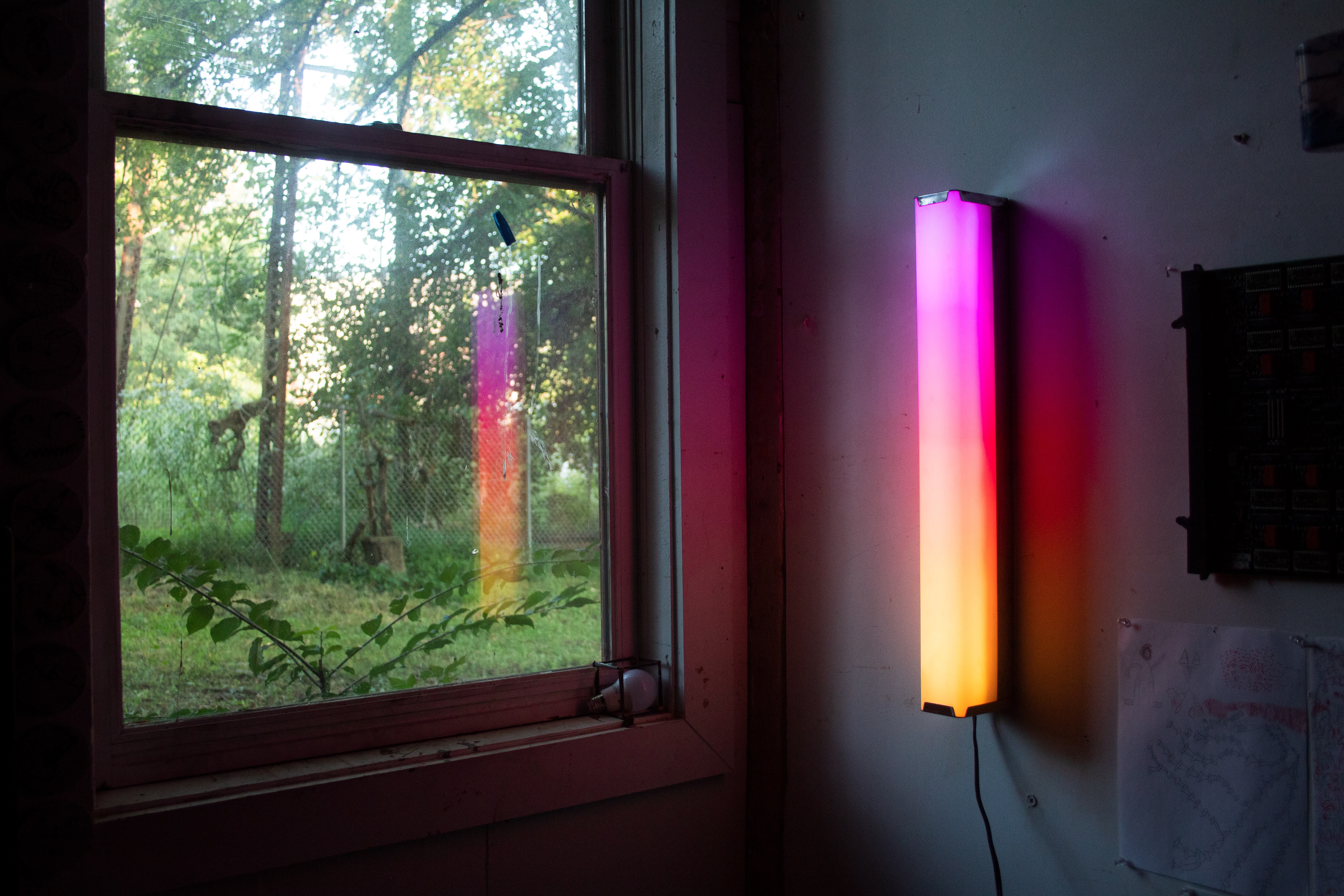 Six lights made for a musician's live performances. Each one has a wifi-capable microcontroller inside and they can be controlled either through Art-Net or in an automatic sound-reactive mode which uses an internal microphone and will attempt to match the mood of the music it hears.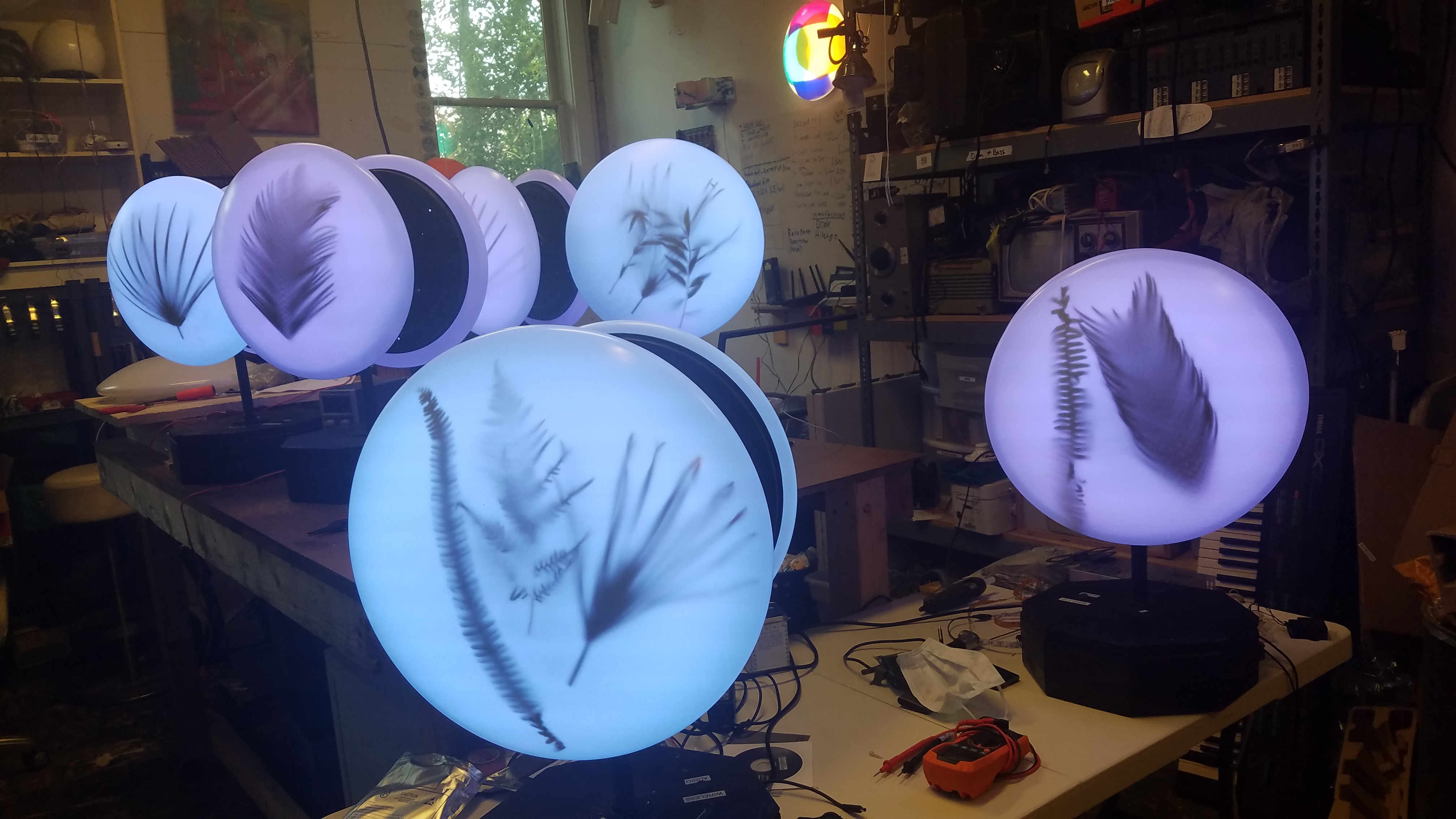 Diffusion Lamp
Desk lamp constructed using wood and rice paper. The bulb is custom made using WS2812B LEDs and is controllable using an embedded microcontroller. Knobs on the front control brightness and color temperature/RGB color.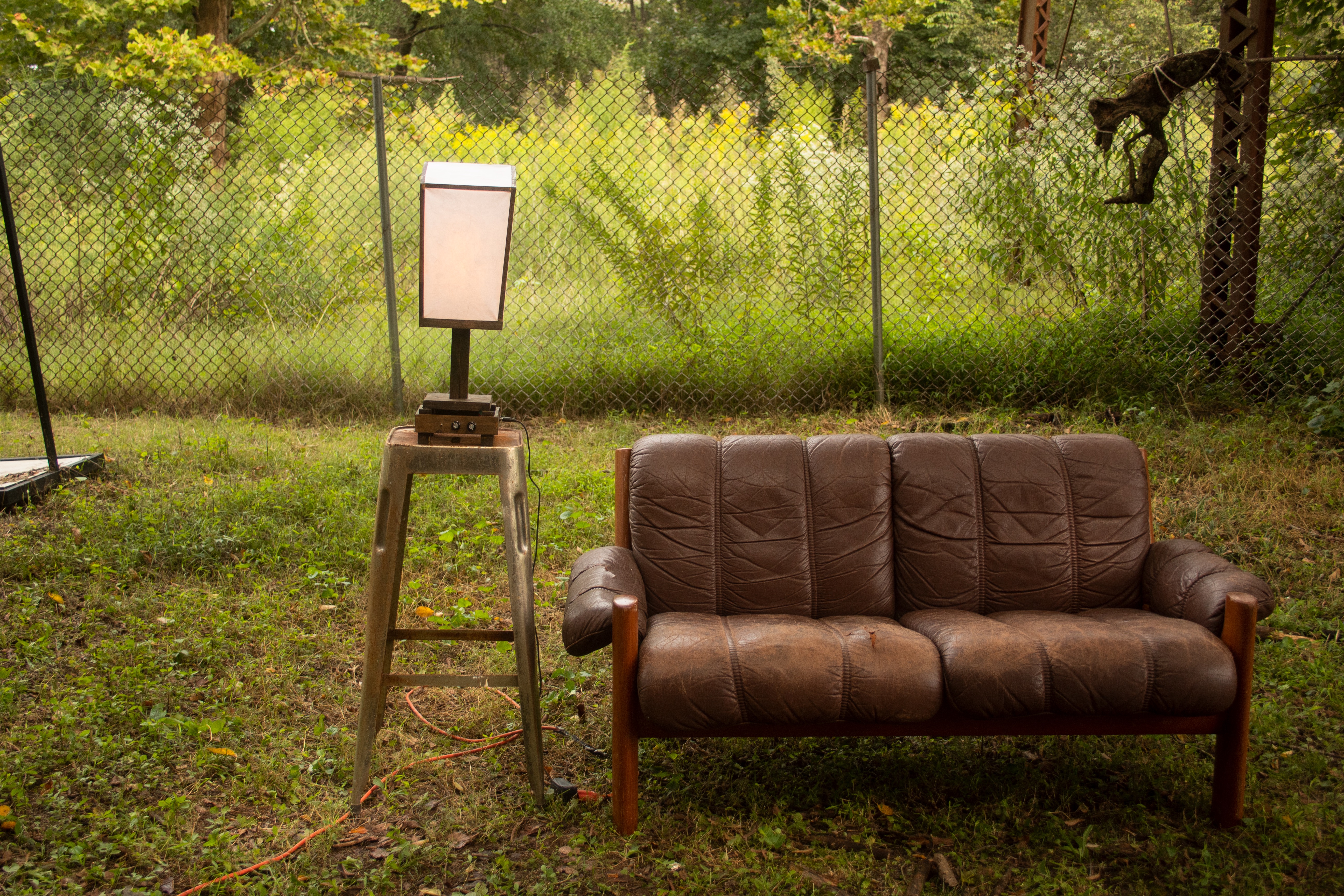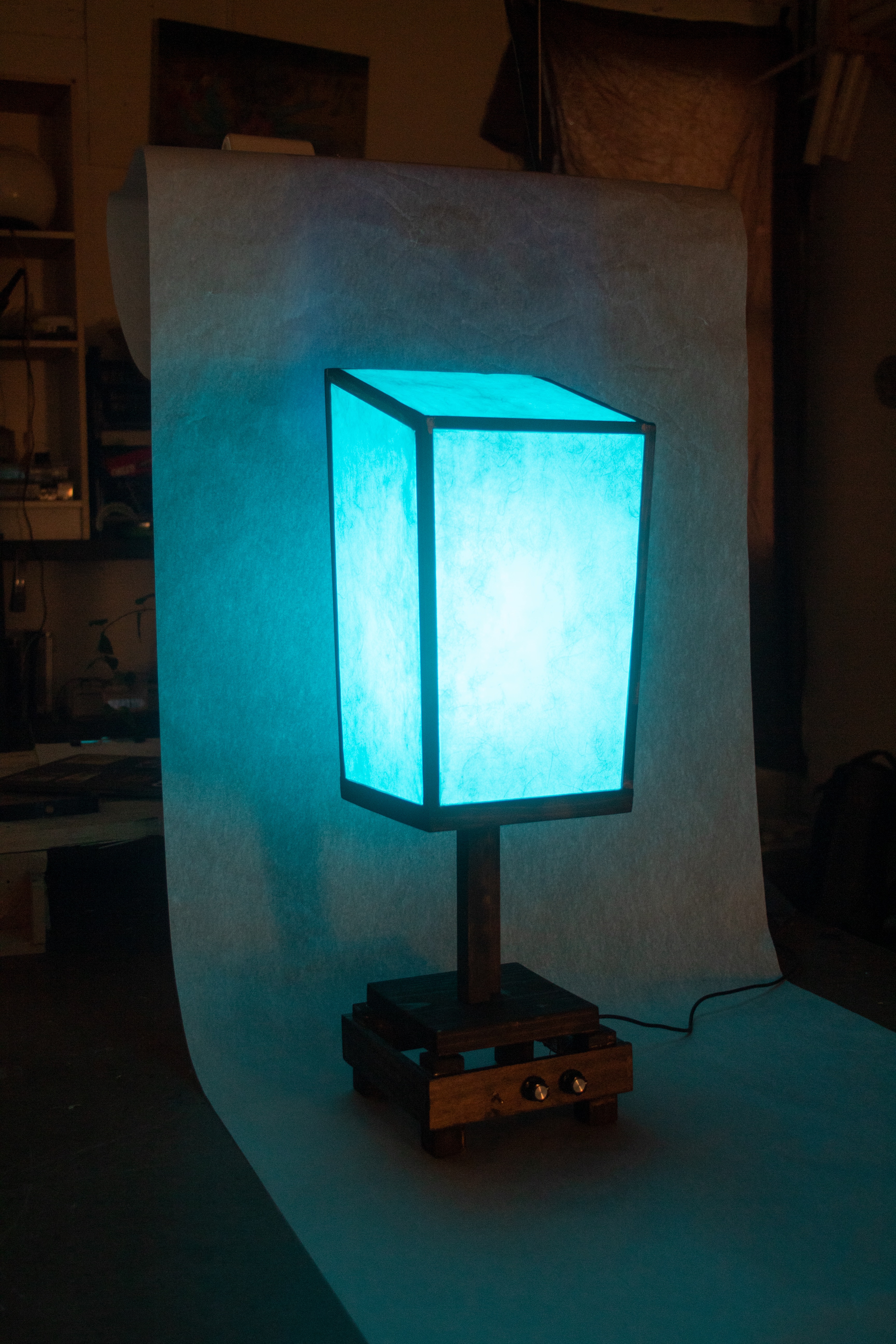 Moon Lamp